Specialty
Purple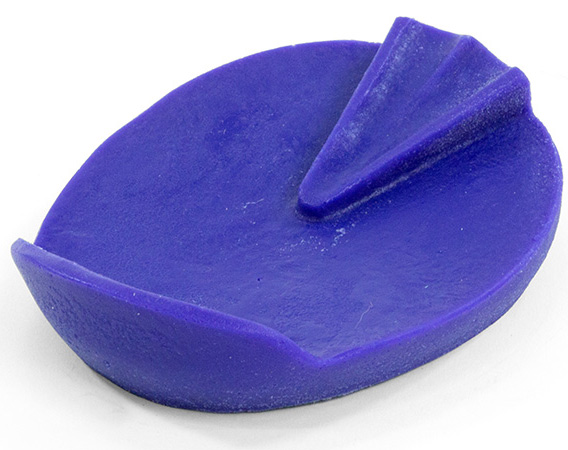 Pair:

$90
Single:

$50
Specialty, purple gels are our softest orthotics and are standard in our smallest Soft-Ride boots in sizes 8 through 10.
Ideal for smaller, lighter horses.
Commonly used on horses with navicular syndrome, stingy feet, abscesses and arthritis.
Allows the hoof to sink into the orthotic as the horse shifts its weight, helping to pump more blood into the sole of the hoof.
- Or -
What's My Size?
Width
Length
Soft-Ride Gels
Our Standard Gel Orthotics are sold in pairs and are available in two different densities and are designed for everyday use. Our Specialty Gel Orthotics are sold in pairs and are designed for specific, therapeutic uses when treating injuries. If your horse has a narrow hoof, narrow gel orthotics are available as a specialty product and can be purchased over the phone. See sizing for details.